G:BAR TALL
---
Gsigns concept is designed to create the ultimate station for gaming, battling, and streaming through modular work. Each product is made in Sweden with the highest precision in anodized aluminum and has a laser engraving that makes it easy to make your own adjustments. The system is easily mounted with two sturdy clamps on the desk and can be complemented with all possible options.
The height of the rails is extremely easy to adjust to your preferences, and the ability to create your own holders and hangers with a 3D printer provides endless flexibility. In addition, cable management is easy as you can run it on the back of the various rails.
With Gsigns concept, you can create the perfect station for your gaming and streaming needs, and with a length of 1600 mm and a height of 700 mm, it is perfect for most needs. Each rail is 1400 mm long and two rails, two poles, and mounts are included for easy mounting with clamps.
So if you want the ultimate station for your gaming and streaming, choose Gsigns concept and create your own station that fits your needs and preferences.

Details:

Fits a 1600 mm long desk
Each rail is 1400 mm long
The posts are 700 mm high
Two rails and two poles and brackets are included
Simple installation with clamps
Matching accessories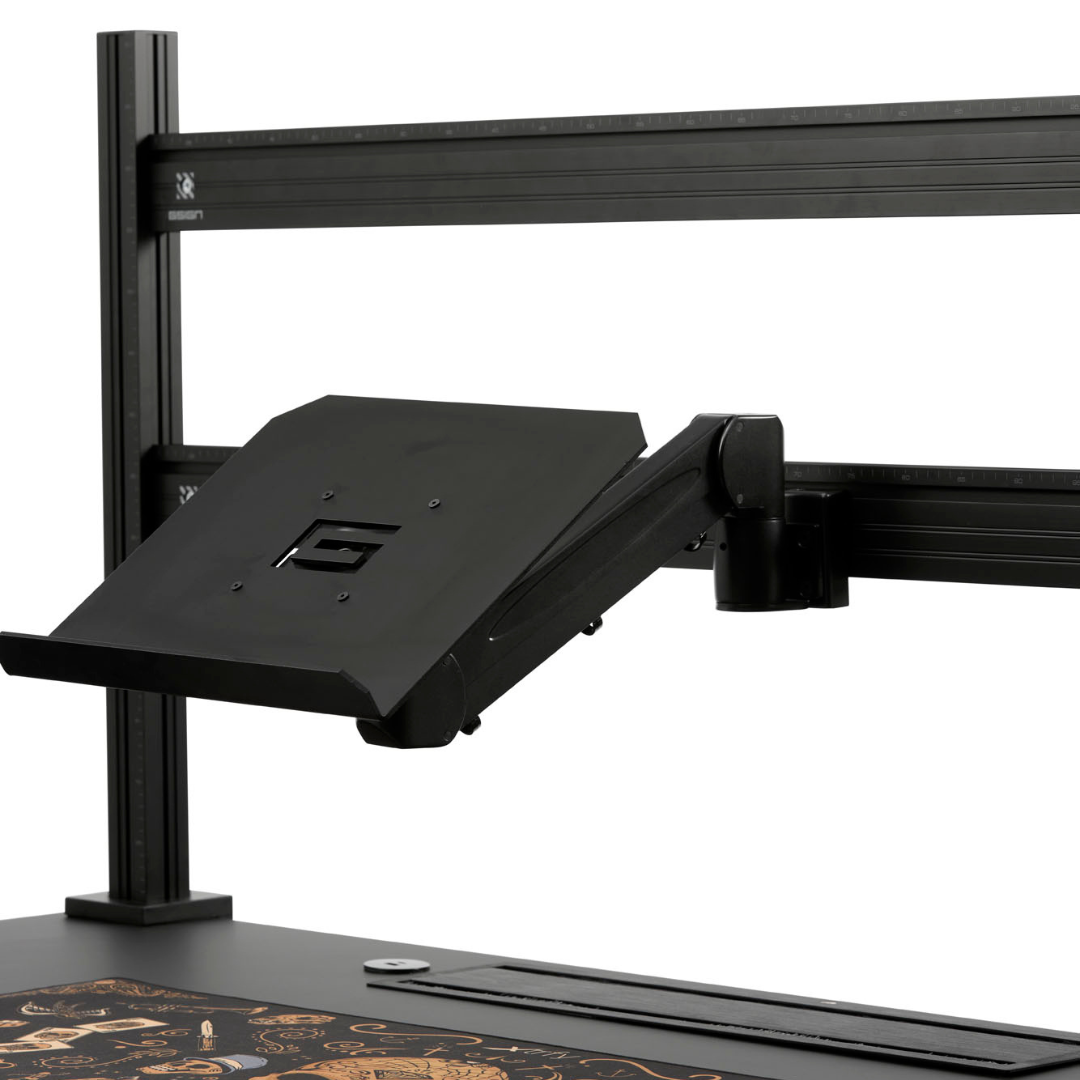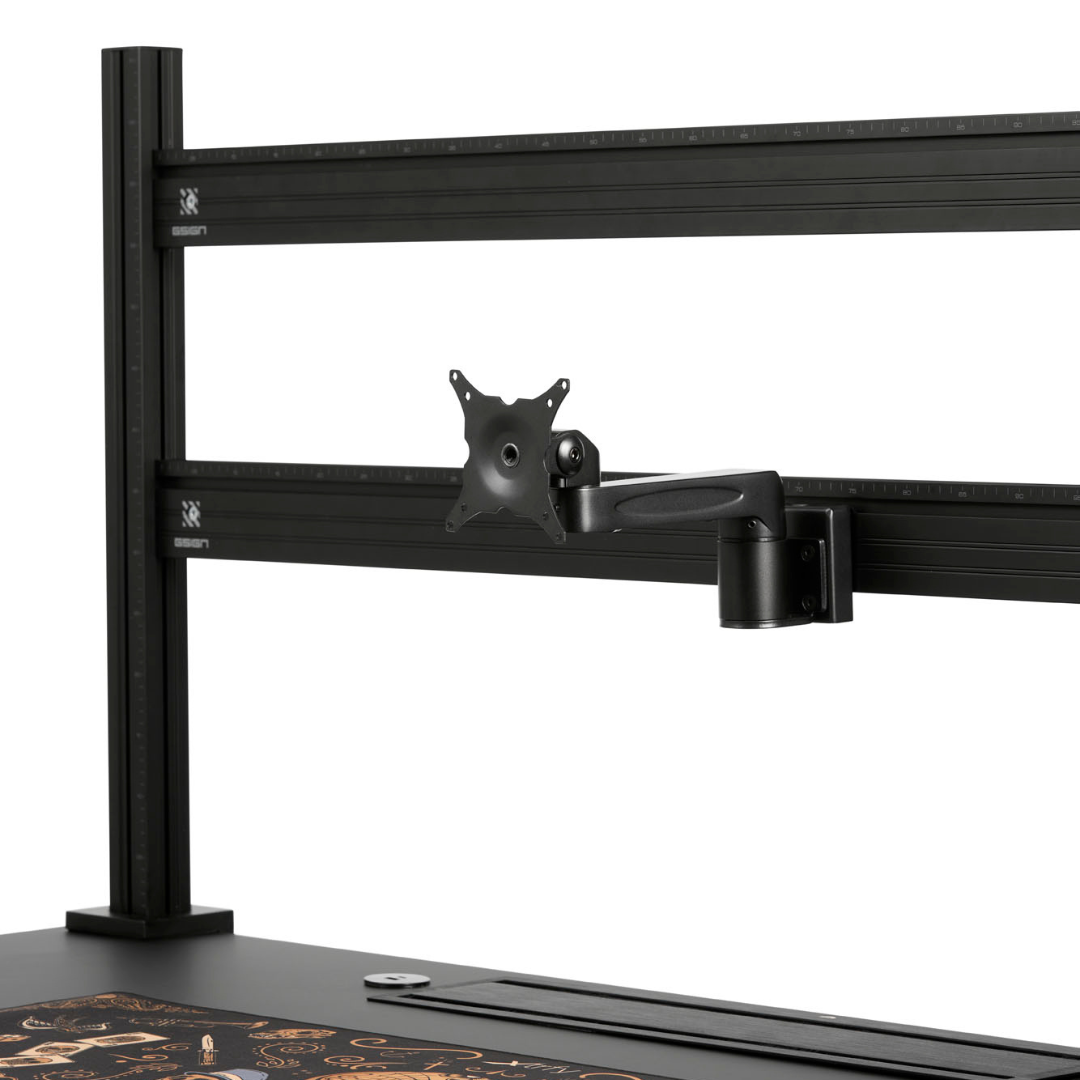 G:ARM SMALL BAR
Sale price

$50.00
Monitor arm for heavy screens, angled & tiltable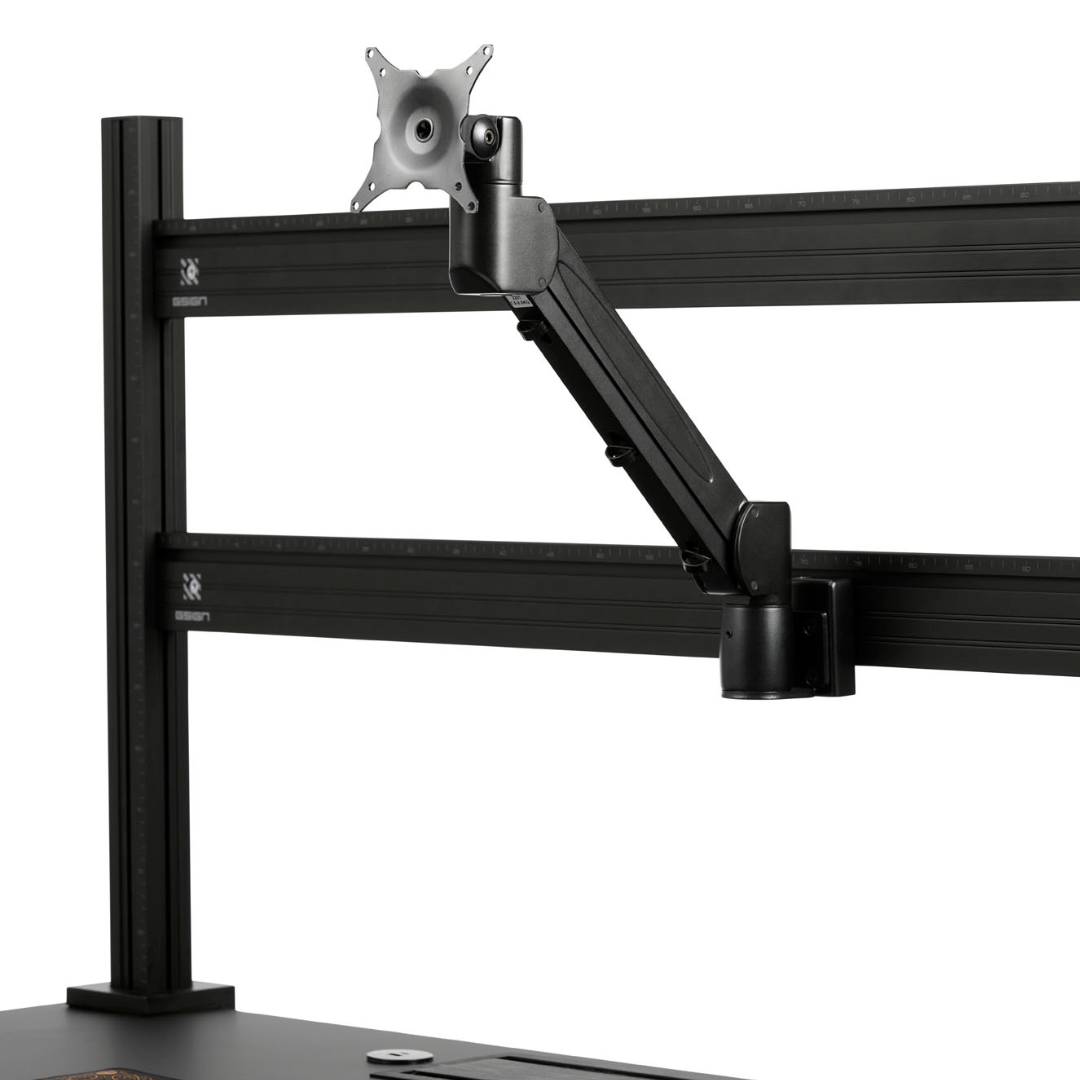 G: ARM XL BAR
Sale price

$95.00
Black robust monitor arm with mechanical spring that attaches to Gsign's gaming bar
G: BAR SHELF XL
Sale price

$55.00
Larger shelf for laptops, hard drives or similar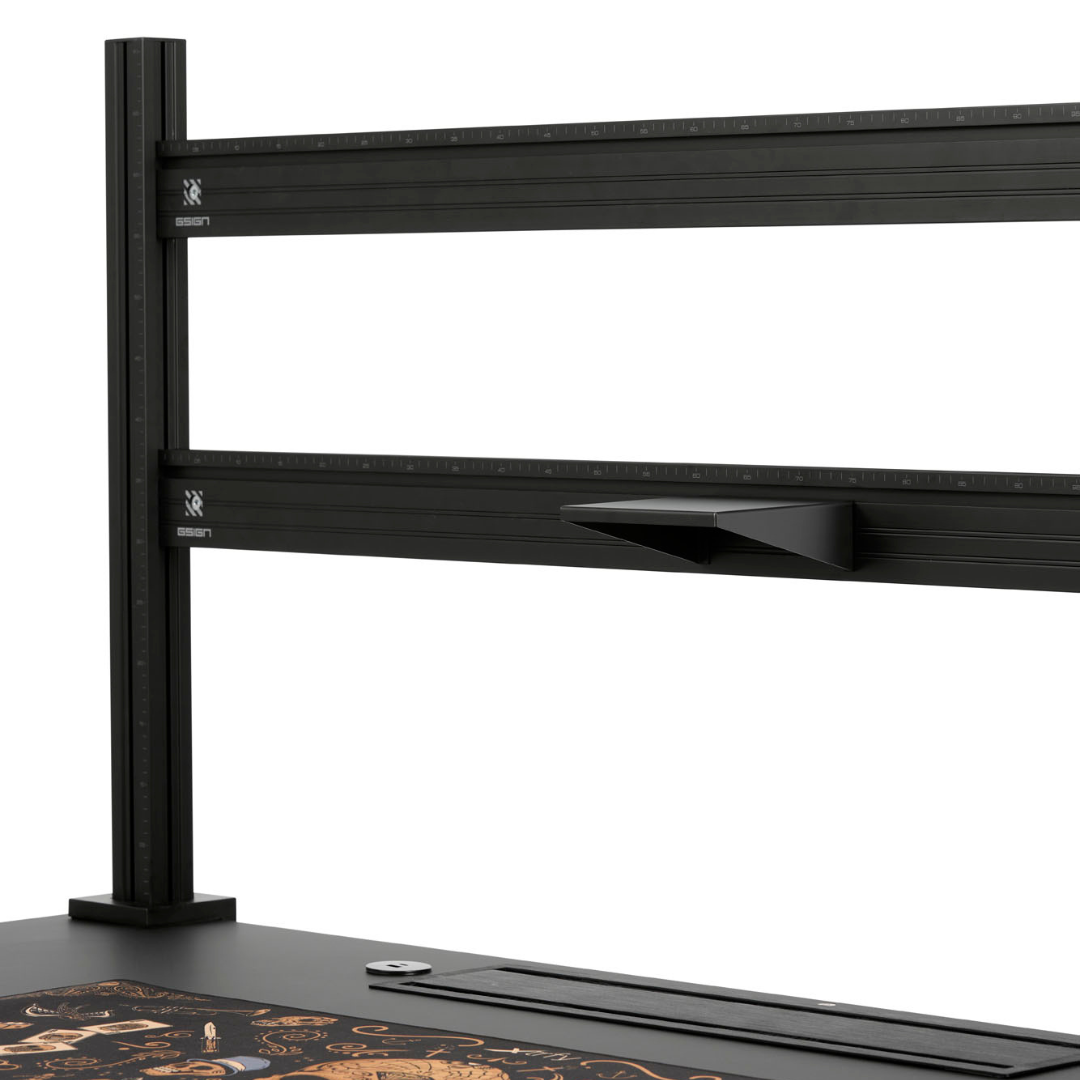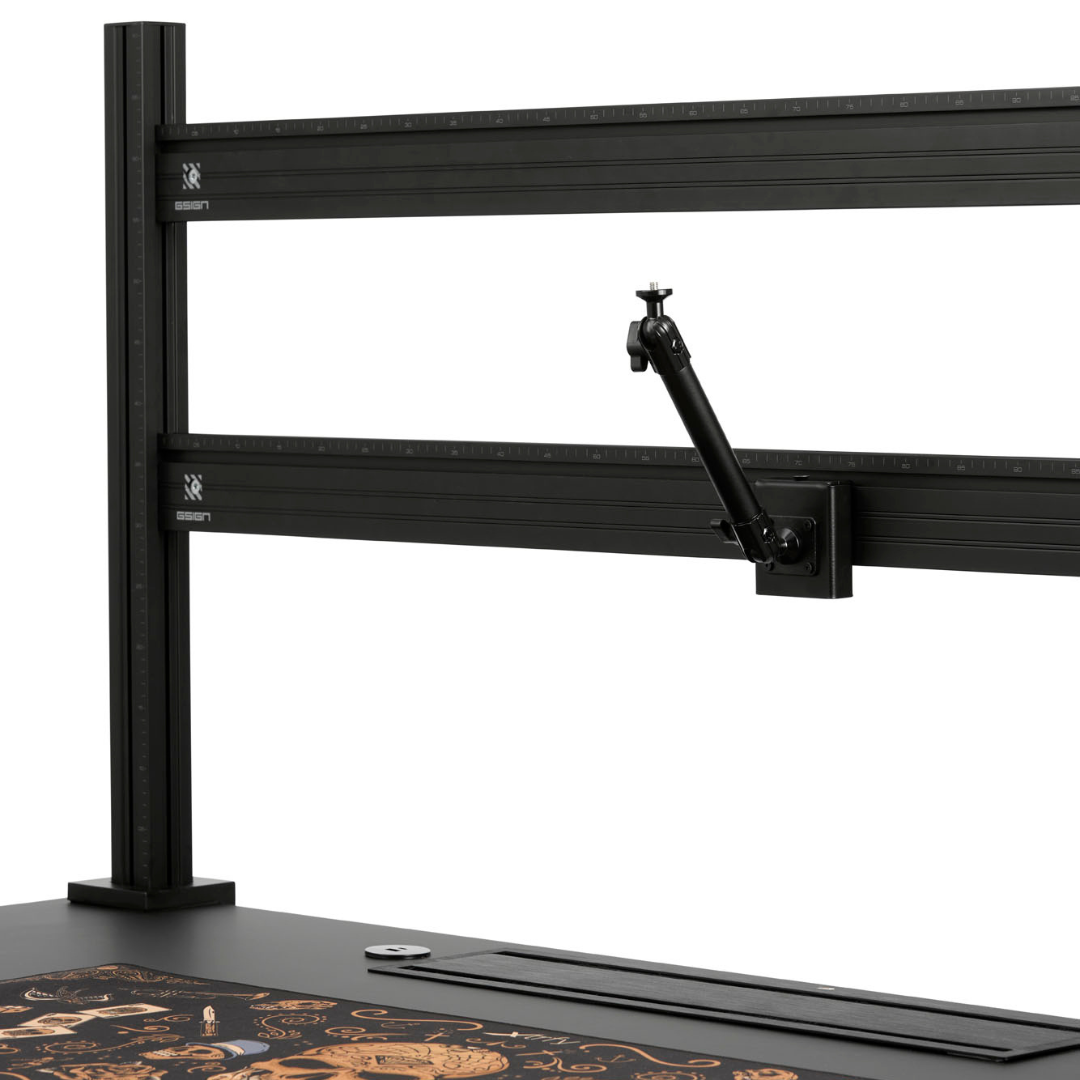 G:BAR UNIHOLDER
Sale price

$75.00
Holder for most cameras, lights, etc. 1/4 screw attachment