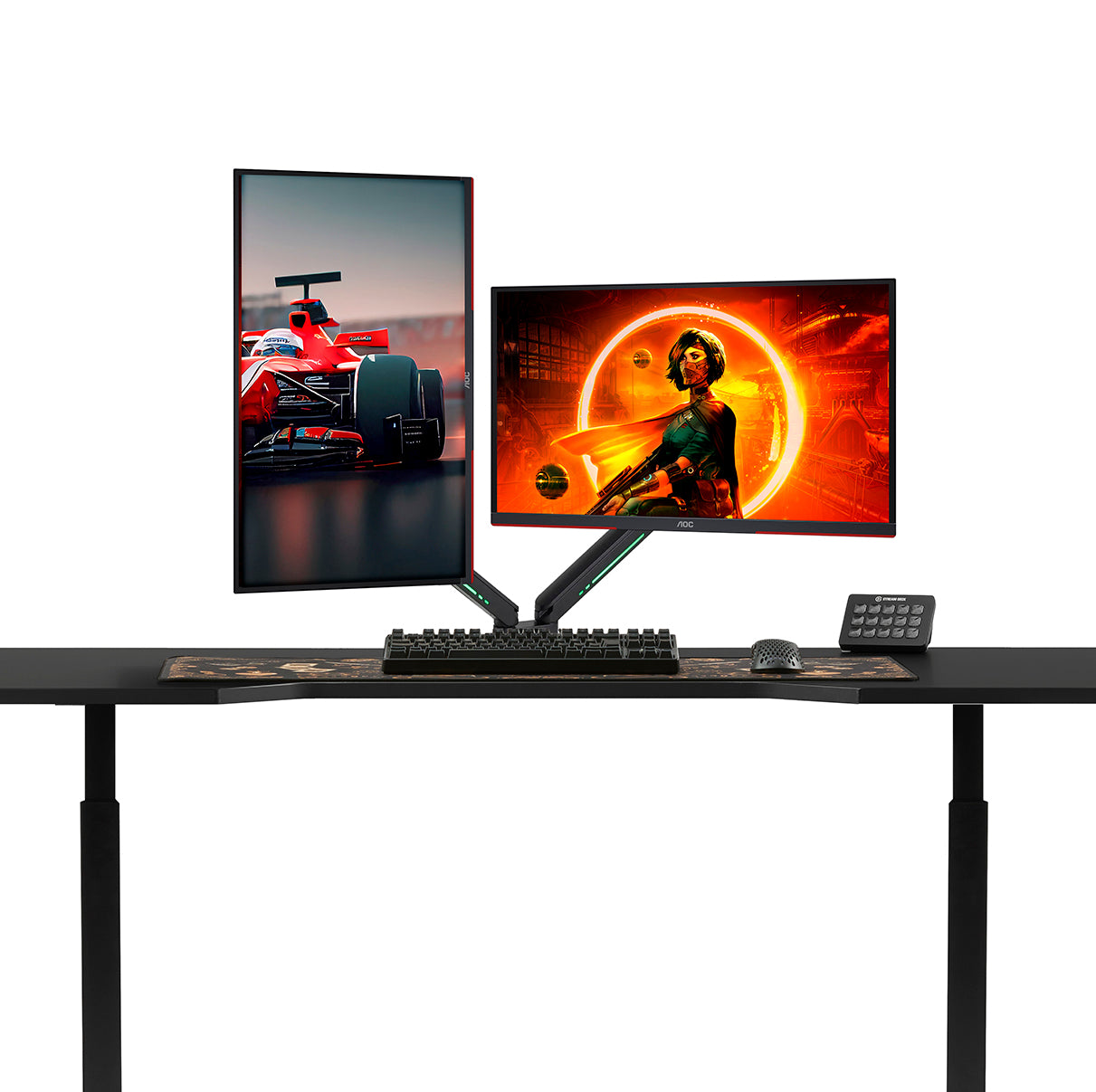 2 AOC + ARM LIGHT DUO
---
AOC 25" gaming monitor 25G3ZM/BK
DISCOVER YOUR DESTINY
AOC 25G3ZM/BK meets the requirements of both e-sports players, competitive gamers and everyday players. It has a 24.5-inch VA panel with FHD resolution, ShadowControl and super high contrast ratio of 3,000:1. Be the fastest when it comes to it thanks to 240Hz refresh rate, Adaptive Sync, 1ms GTG and low input lag.
FHD RESOLUTION
Do you want to watch a Blu-ray movie in full quality, enjoy games in high definition or read sharp text in office programs? Thanks to its full HD resolution of 1920 x 1080 pixels, you can do just that on this screen. No matter what you're watching, with Full HD it's displayed in rich detail without requiring a high-end graphics card or using too much of your system's resources.
THE VA PANEL
The VA (Vertical Alignment) panel displays deeper blacks and a high contrast for extra vivid and bright images.
240HZ Refresh Rate
240 Hz completely releases GPUs, bringing unprecedented flow to the image on the screen. With every detail in focus and every movement displayed with crystal clarity, you can feel your reactions becoming one with the game and the game reaching new heights.
AOC 25" gamingskärm 25G3ZM/BK
UPPTÄCK DITT ÖDE
AOC 25G3ZM/BK uppfyller kraven hos både e-sportare, tävlingsinriktade gamers och vardagsspelare. Den har en 24,5-tums VA-panel med FHD-upplösning, ShadowControl och superhögt kontrastförhållande på 3 000:1. Var snabbast när det gäller tack vare 240 Hz uppdateringsfrekvens, Adaptive Sync, 1 ms GTG och låg ingångsfördröjning.
FHD UPPLÖSNING
Vill du titta på en Blu-ray-film i full kvalitet, njuta av spel i hög upplösning eller läsa skarp text i kontorsprogram? Tack vare sin fulla HD-upplösning på 1920 x 1080 pixlar kan du göra just det på den här skärmen. Oavsett vad du tittar på, med Full HD visas den i rik detalj utan att du behöver ett avancerat grafikkort eller använder för mycket av systemets resurser.
VA-PANELEN
VA-panelen (Vertical Alignment) visar djupare svart och en hög kontrast för extra livliga och ljusa bilder.
240HZ Refresh Rate
240 Hz släpper helt GPU: er, vilket ger oöverträffat flöde till bilden på skärmen. Med varje detalj i fokus och varje rörelse som visas med kristallklarhet kan du känna att dina reaktioner blir ett med spelet och att spelet når nya höjder.
0.5MS MPRT - RESPONSTID FÖR RÖRLIG BILD
MPRT är en akronym för responstid för rörlig bild. MPRT-teknik inaktiverar och aktiverar din skärms bakgrundsbelysning under bildbyten. Genom den minskade tiden som en bildruta visas på skärmen reduceras "spökbilder" och "suddiga" effekter, vilket resulterar i en mjukare, mer "flytande" spelupplevelse.
1MS SVARSTID GTG - GREY-TO-GREY
GtG betyder Grey-To-Grey och representerar hur lång tid det tar för en pixel att växla mellan en grånivå till nästa. I spel räknas varje millisekund och kan vara skillnaden mellan att träffa eller missa ett skott. Snabb responstid eliminerar även spökbilder och rörelseoskärpa.
ARM LIGHT DUO
Två ergonomiska gamingarmar som får upp skärmarna i rätt höjd för nacken och frigör samtidigt utrymme på skrivbordet då inget stort stativ behövs. Ställbar i alla led för att passa just dig.

Detaljer:
Löstagbar VESA-platta möjliggör enkel installation
Inbyggd fjäderspänningsmekanism för perfekta viktjusteringar
Inbyggd kabelhantering för en organiserad och snygg arbetsyta
Integrerat 270° rotationsstopp förhindrar monitorarmen från att svänga in i skärmar eller väggar
RGB-belysning som styrs med medföljande fjärrkontroll
VESA:100x100,75x75
Viktkapacitet (per skärm): 2–9 kg (4.4lbs-19.8lbs)
AOC 25" gaming monitor 25G3ZM/BK
0.5MS MPRT - MOTION PICTURE RESPONSE TIME
MPRT is an acronym for Moving Image Response Time. MPRT technology disables and enables your screen's backlight during frame transitions. By reducing the amount of time a frame is on screen, "ghosting" and "blurry" effects are reduced, resulting in a smoother, more "fluid" gaming experience.
1MS RESPONSE TIME GTG - GRAY-TO-GRAY
GtG stands for Grey-To-Grey and represents how long it takes for a pixel to switch from one gray level to the next. In gaming, every millisecond counts and can be the difference between hitting or missing a shot. Fast response time also eliminates ghosting and motion blur.
ARM LIGHT DUO
Two ergonomic gaming arms that raise the screens at the right height for the neck and at the same time free up space on the desk as no large stand is needed. Adjustable in all directions to suit you.
Details:
Removable VESA plate allows for easy installation
Built-in spring tension mechanism for perfect weight adjustments
Built-in cable management for an organized and neat workspace
Integrated 270° rotation stop prevents the monitor arm from swinging into screens or walls
RGB lighting that is controlled with the included remote control
VESA: 100x100, 75x75
Weight capacity (per screen): 2-9 kg (4.4lbs-19.8lbs)
---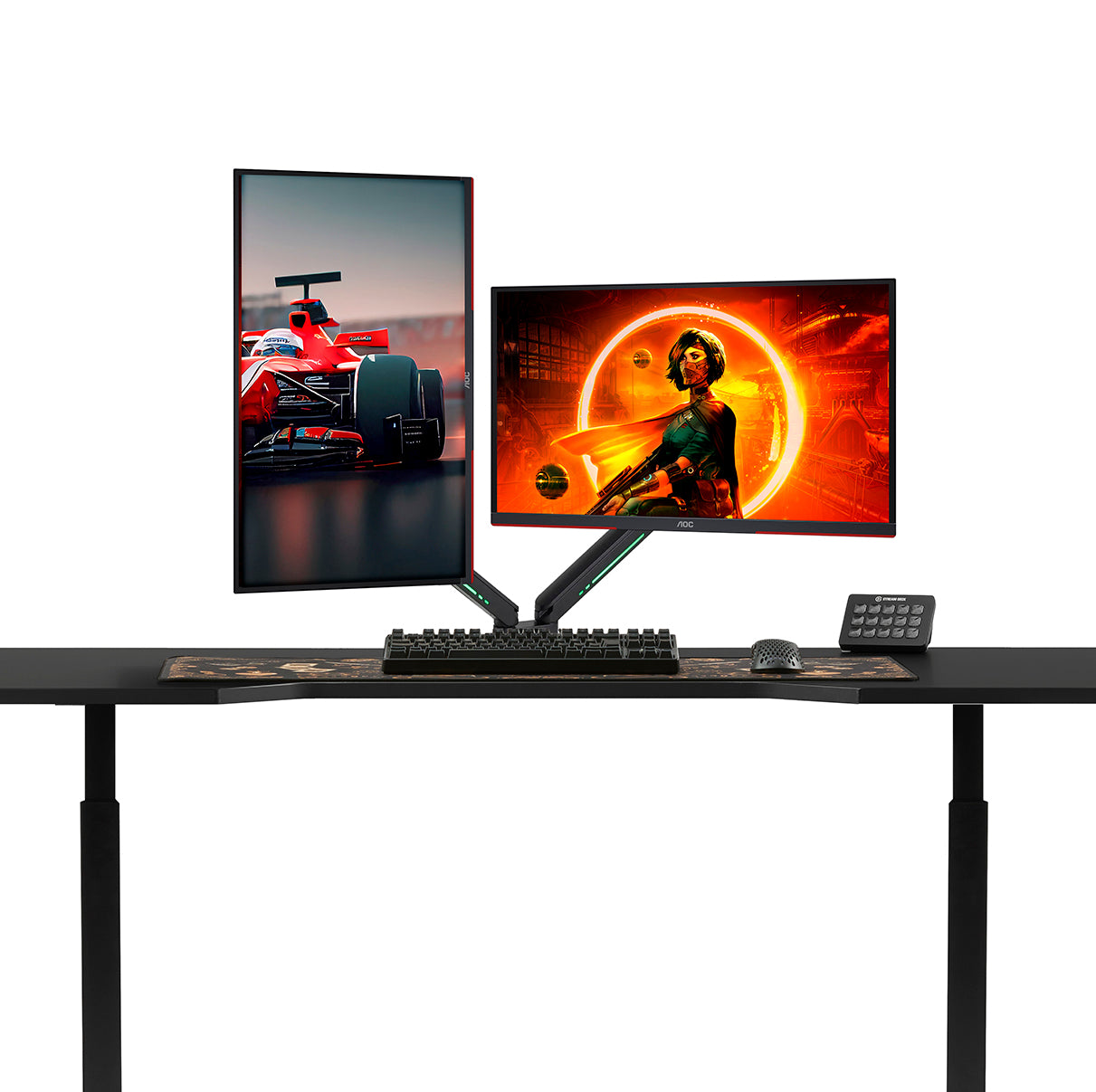 Supplement with:
See all
G:BAR TALL
Sale price

$420.00
Perfect for those who need lots of space to attach accessories to.
G: BAR SMALL
Sale price

$346.00
Small bar if you wish to use your existing desk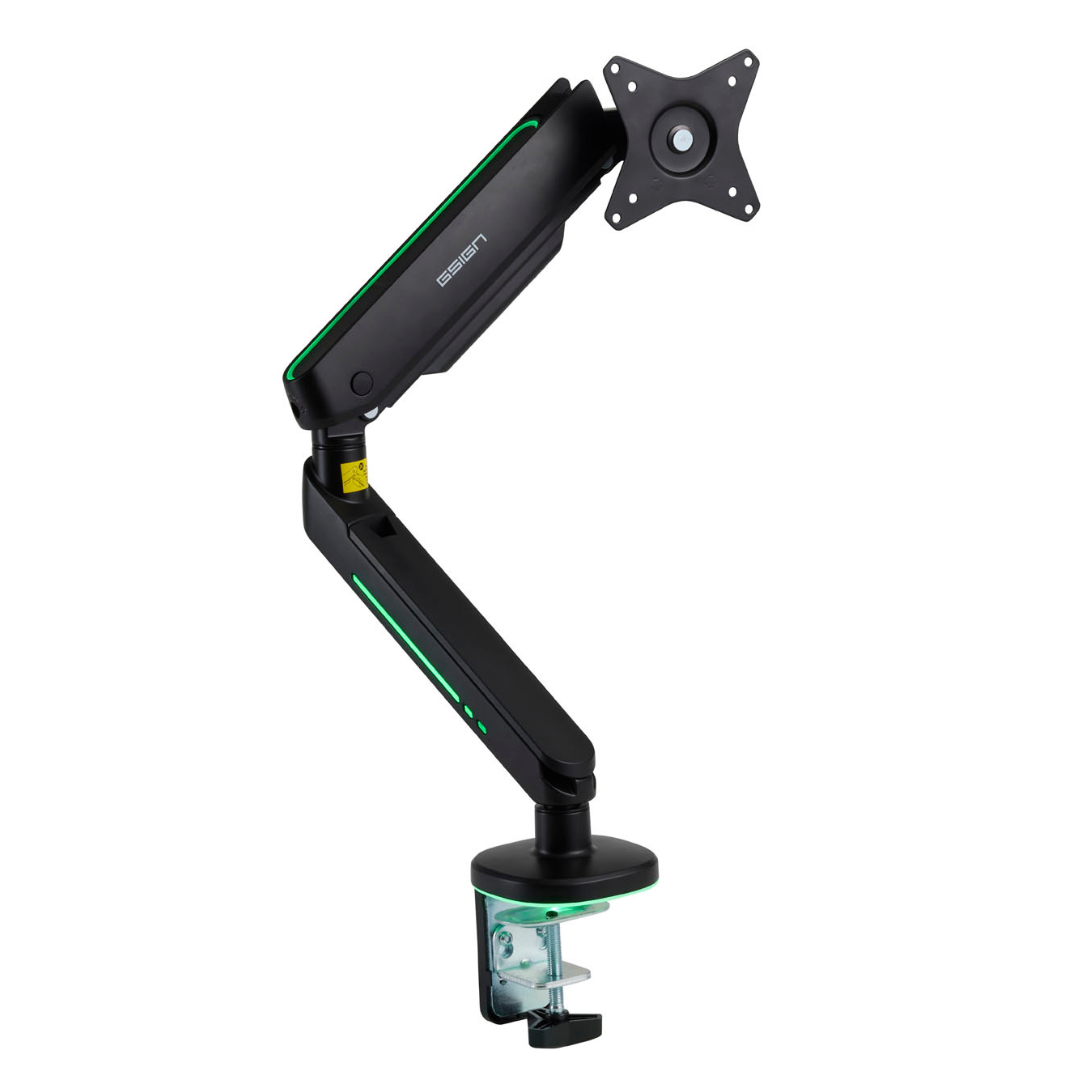 G:ARM LIGHT
Sale price

$180.00
Monitor arm with integrated lighting incl. control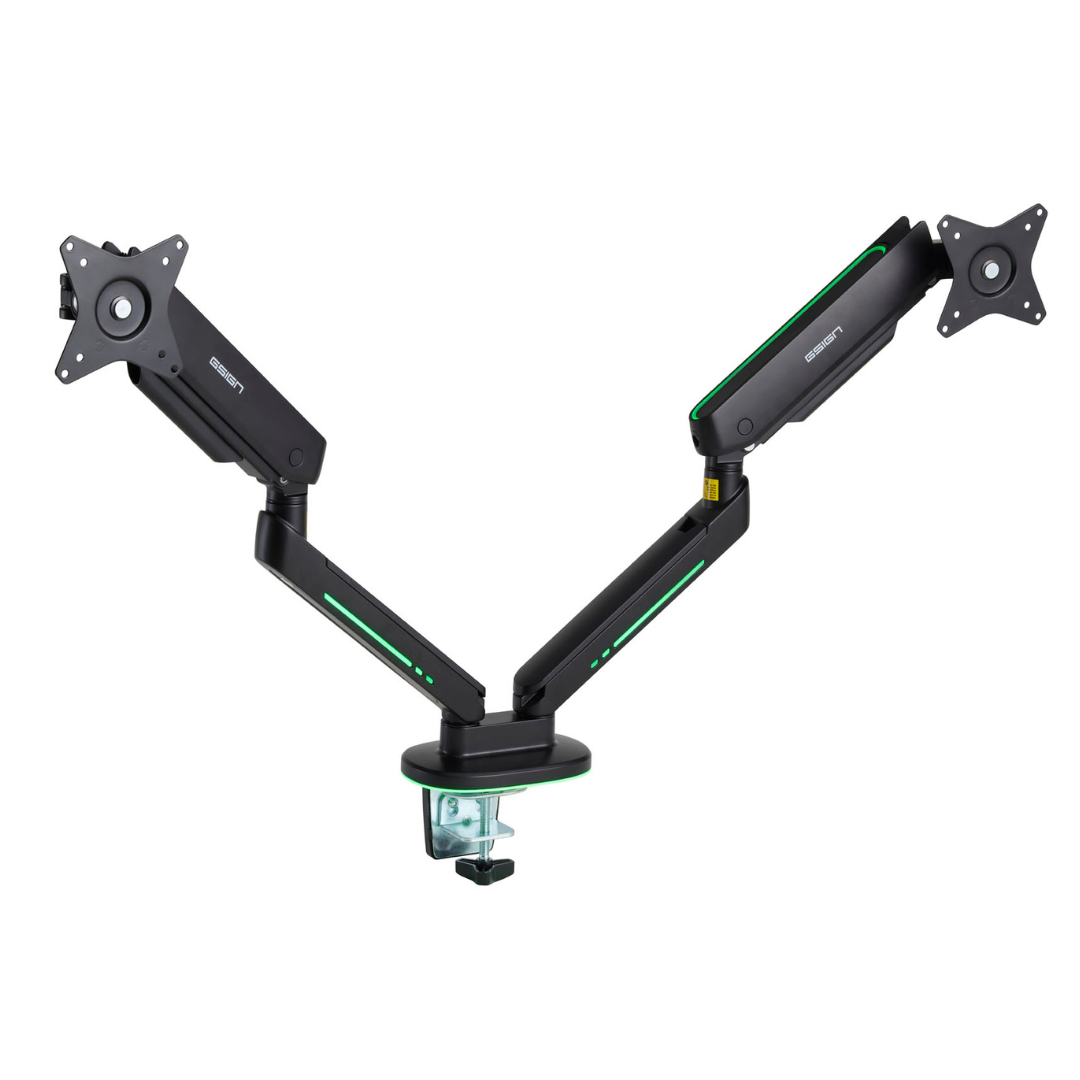 G:ARM LIGHT DUO
Sale price

$250.00
Monitor arm with two arms & integrated lighting incl. control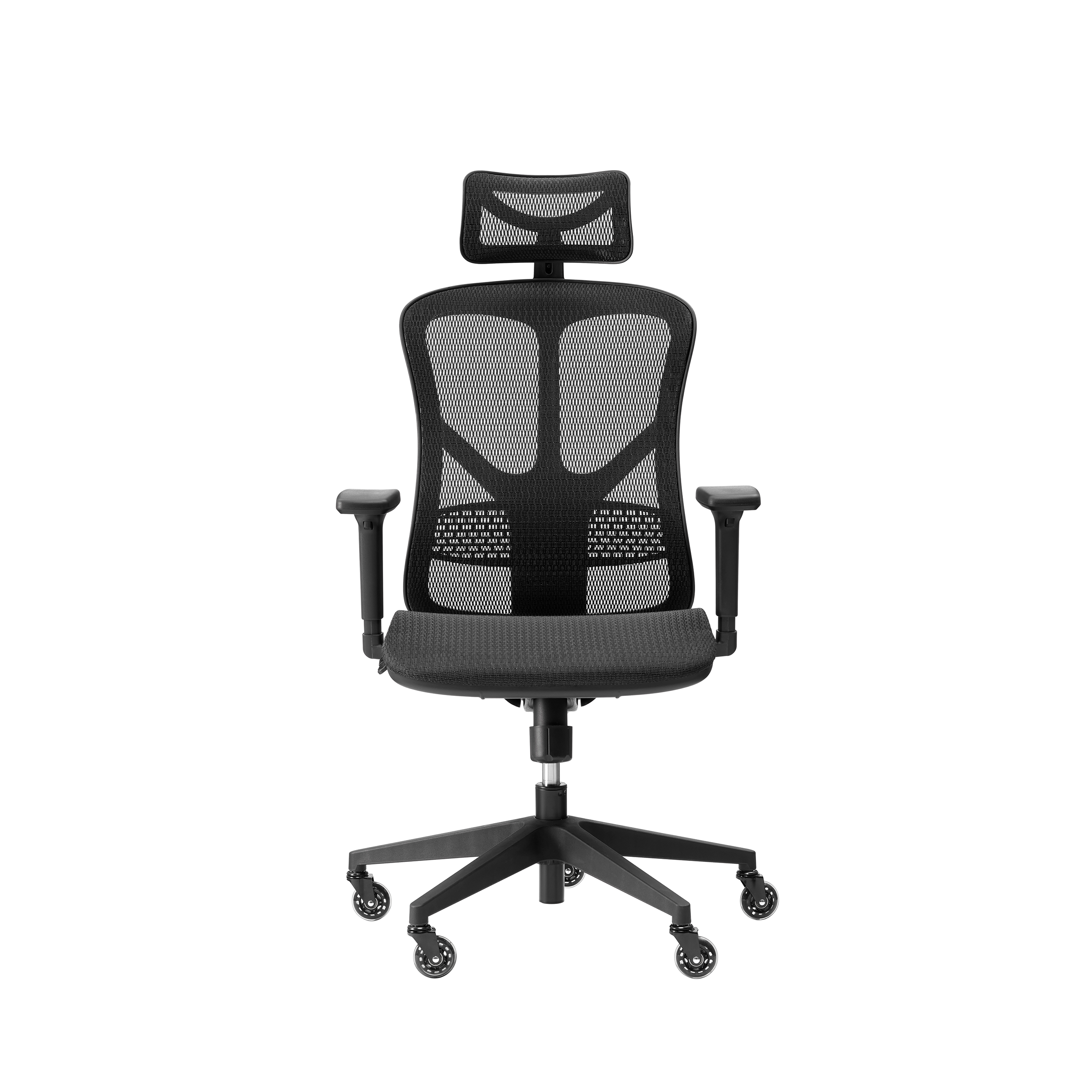 G:CHAIR REBEL
Sale price

$350.00
Ergonomic gaming chair at an unbeatable price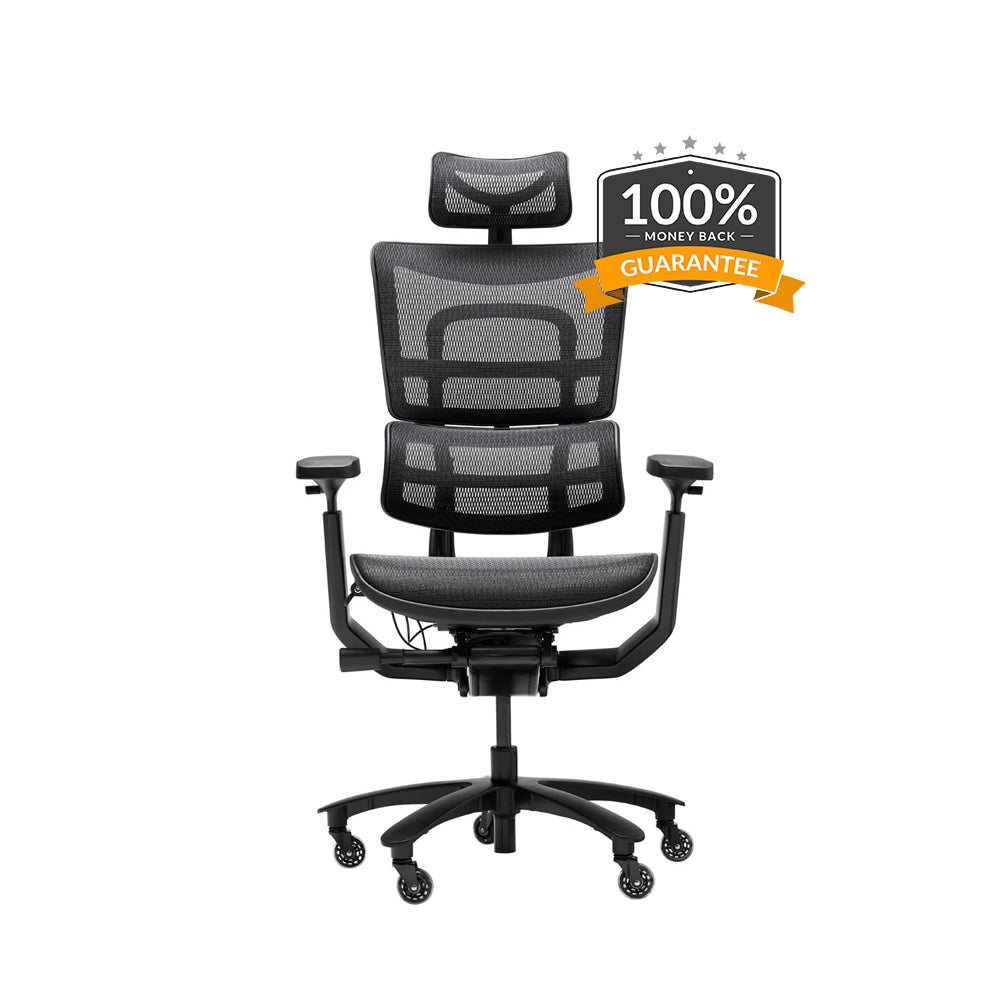 G: CHAIR HERO
Sale price

$700.00
The gaming chair of the future with 14 settings