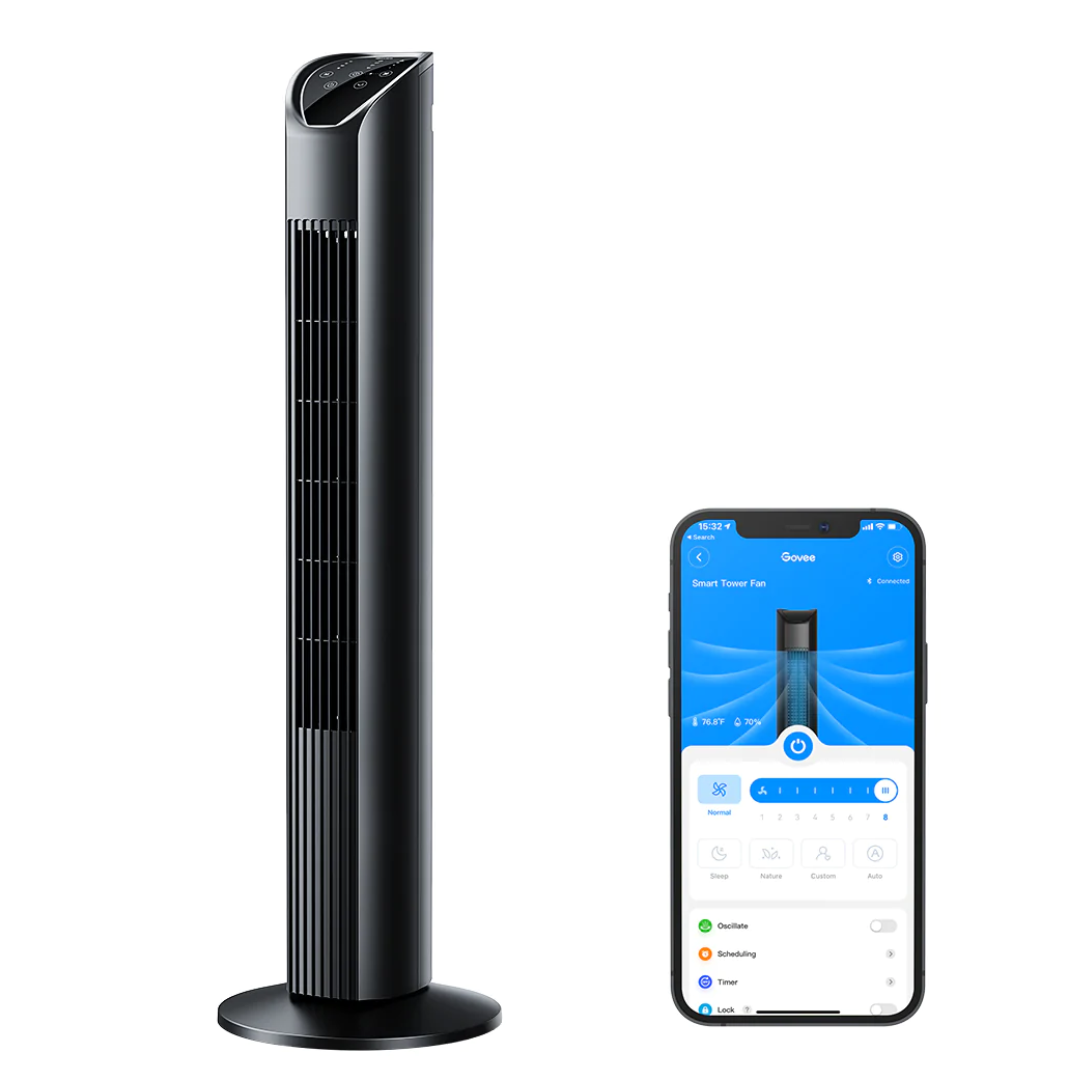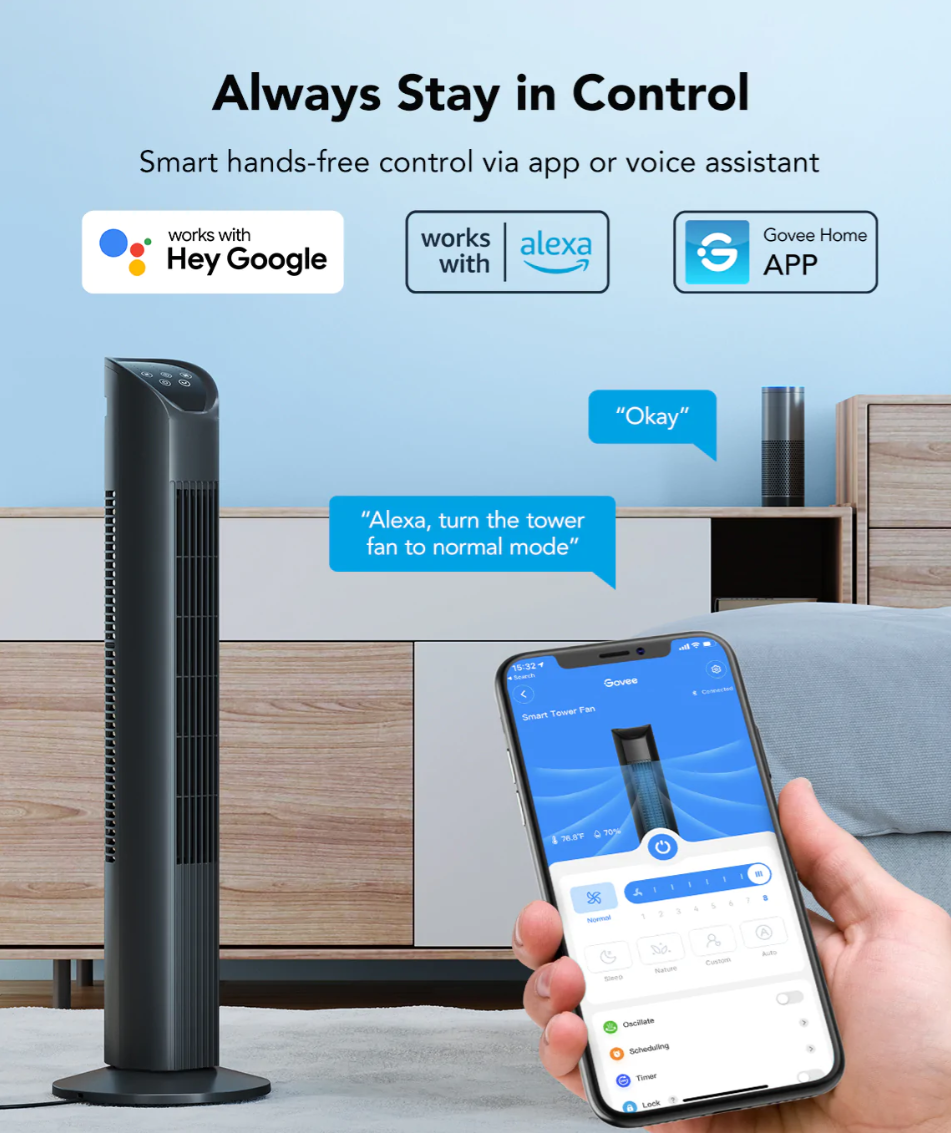 G: GADGET DAMN
---
This smart tower fan will circulate the air in your gaming room whenever you need it. Adjust the speed and schedule the time your fan stays on without lifting a finger. The fan is controlled by the same app as our other Govee lights, the Govee app or voice assistants as Alexa or Google Home.
Details
Smart Control: Compatible with Govee Home App and voice assistants
8 Speeds and 3 Modes: Normal, nature, and sleep mode
Auto Mode: Adjust the fan speed automatically with the thermo-hygrometer
Variety of Features: Timers, safety lock, auto mode, and more
Low Noise: 38dB for an undisturbed sleep, gaming or streaming
---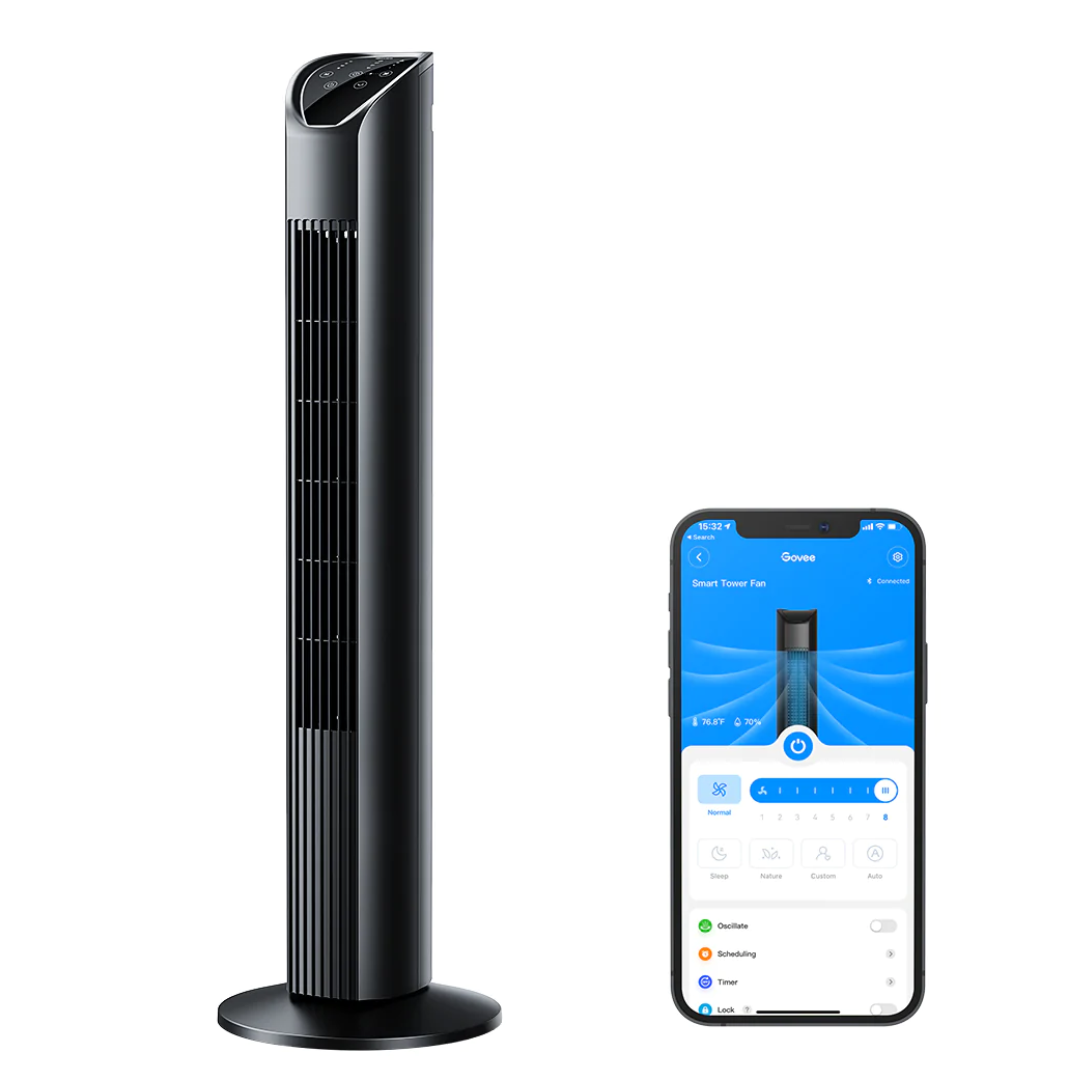 Supplement with:
See all
G:BAR TALL
Sale price

$420.00
Perfect for those who need lots of space to attach accessories to.
G: BAR SMALL
Sale price

$346.00
Small bar if you wish to use your existing desk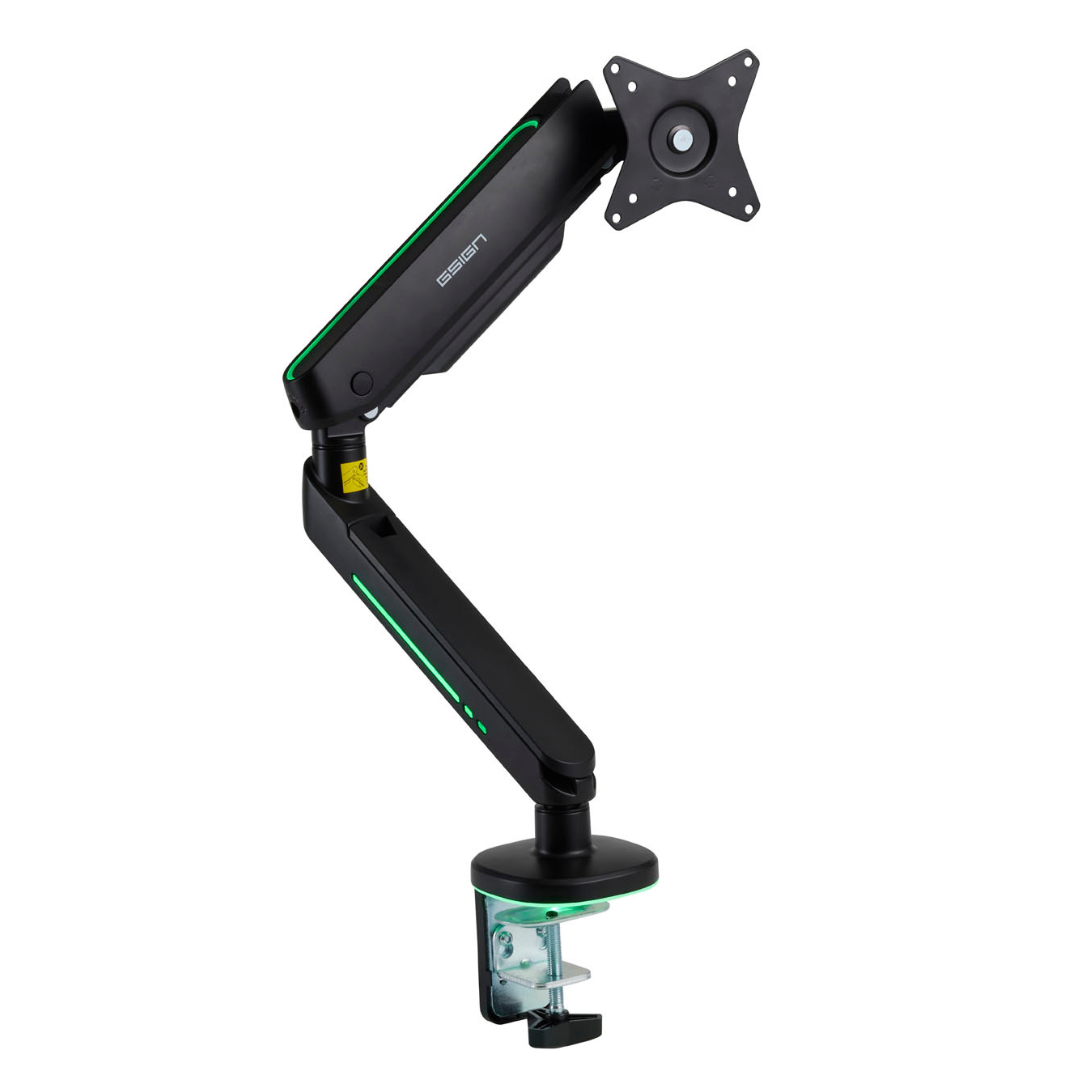 G:ARM LIGHT
Sale price

$180.00
Monitor arm with integrated lighting incl. control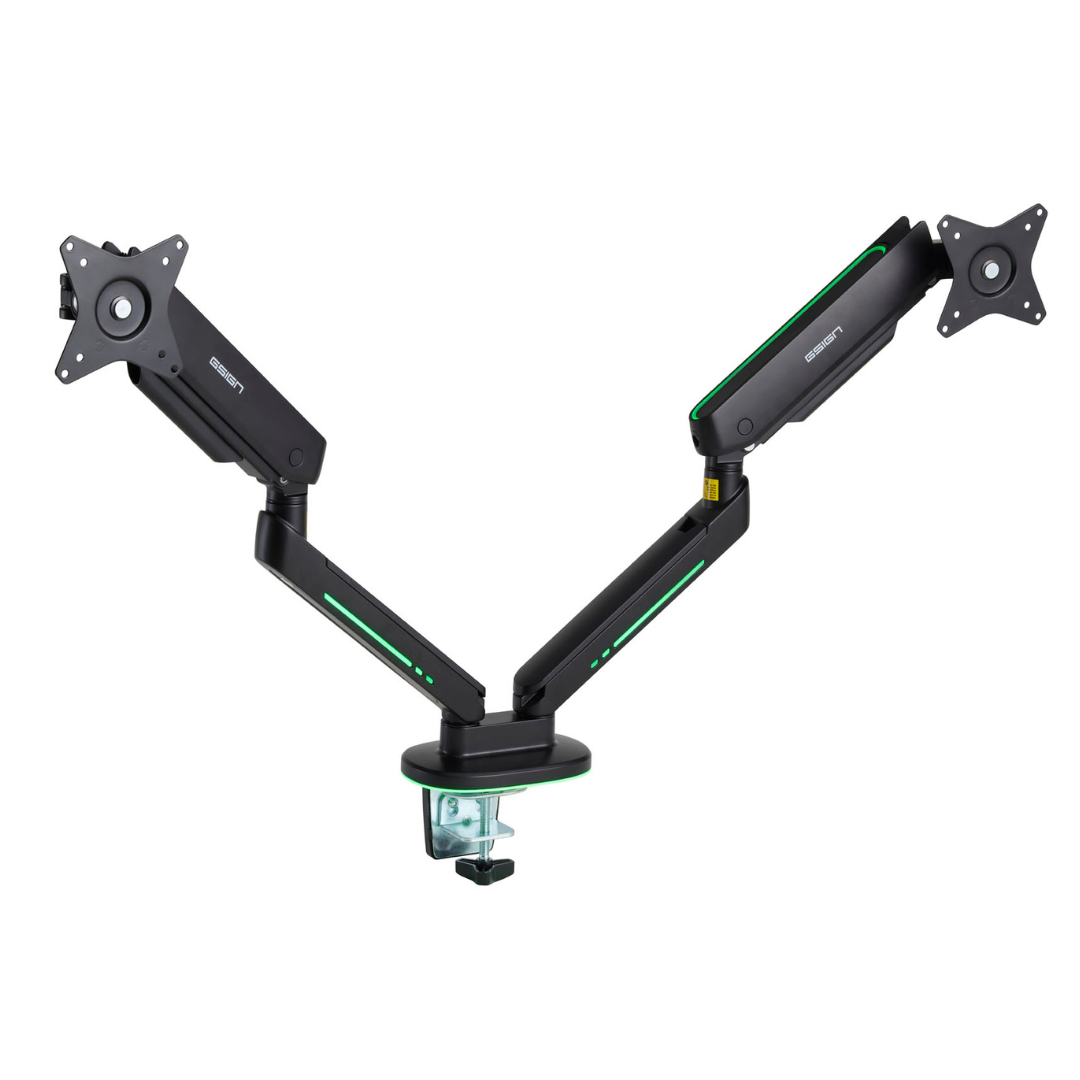 G:ARM LIGHT DUO
Sale price

$250.00
Monitor arm with two arms & integrated lighting incl. control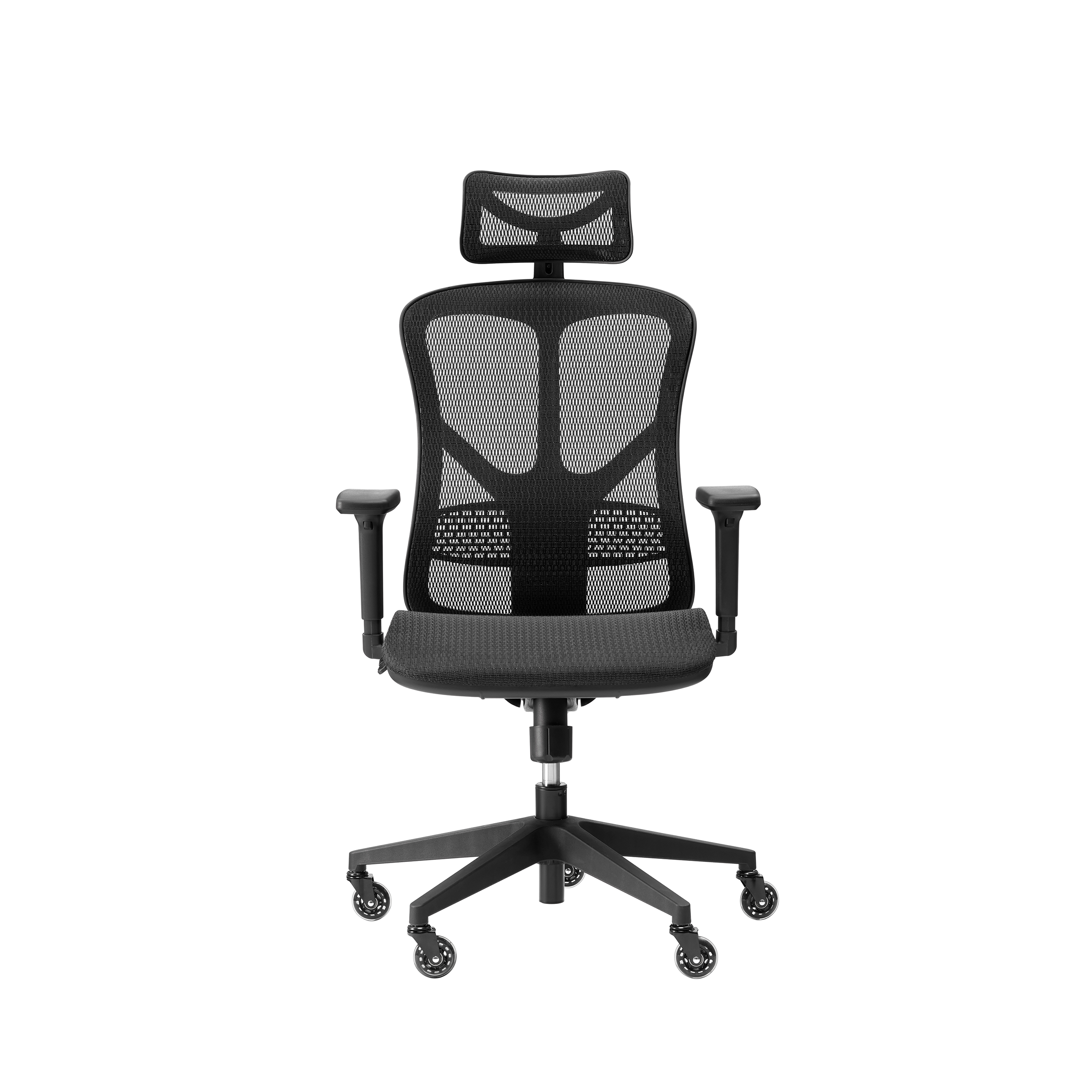 G:CHAIR REBEL
Sale price

$350.00
Ergonomic gaming chair at an unbeatable price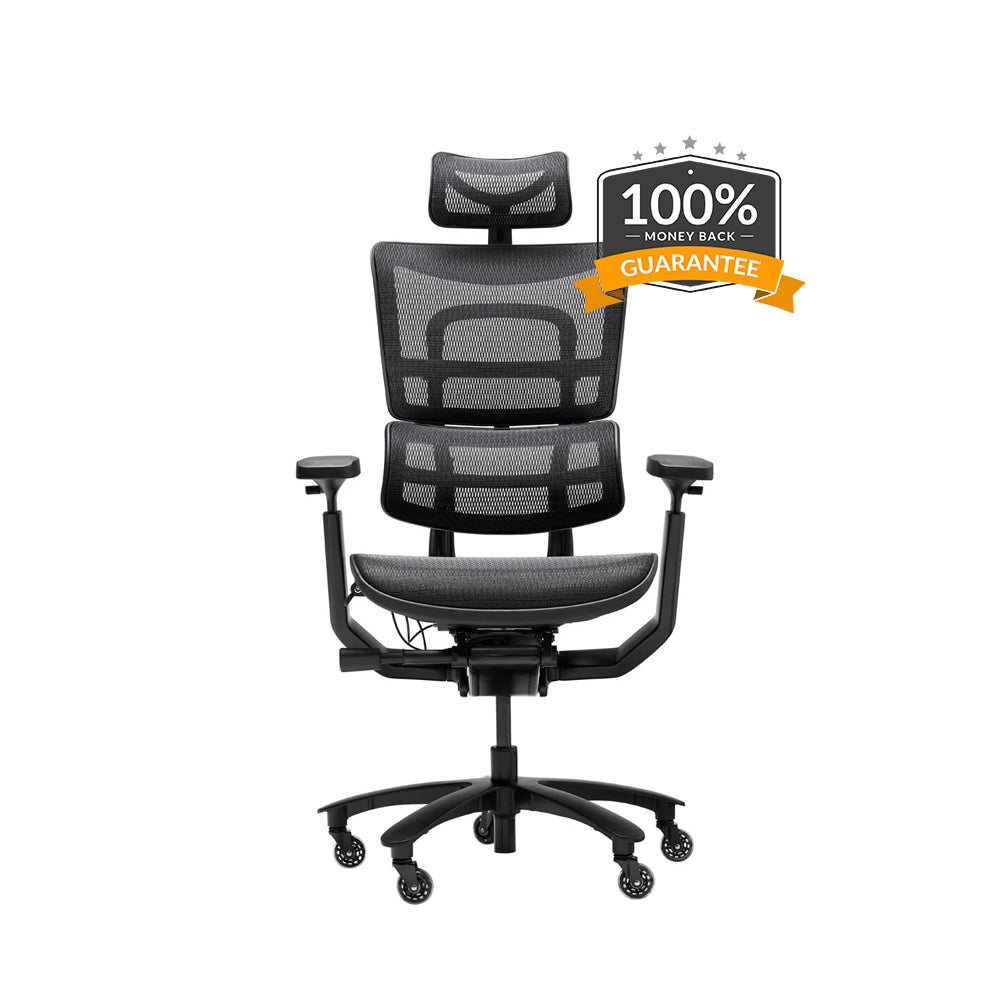 G: CHAIR HERO
Sale price

$700.00
The gaming chair of the future with 14 settings